Marshadow, le nouveau Pokémon de Soleil / Lune en 2017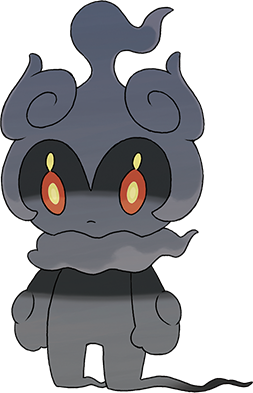 Le 8 avril 2017, The Pokemon Company a officialisé l'arrivée de Marshadow, un Pokémon inédit de type Spectre et Combat dans Pokémon Soleil / Lune sur Nintendo 3DS.
L'existence de Marshadow avait fuité depuis 2016 grâce à des passionnés de Pokémon qui avaient décortiqué le code source du jeu, les développeurs n'avaient pas encore attesté sa présence, et n'avaient donc pas activé la possibilité de le rencontrer et de le capturer.
Si Marshadow est donc désormais officiellement présent dans le Pokédex complet de la région d'Alola de Soleil / Lune, l'annonce en vidéo du Pokémon n'a pas été accompagnée des détails pour le rencontrer, via un événement spécial ou un code.
Ce qui est particulièrement intéressant, c'est que Marshadow, premier Pokémon dévoilé en 2017 et lié à la 7e génération de Pokémon, sera présent dans le film Pokémon de 2017 : "Pokémon The Movie : I Choose You !" qui retourne aux origines de Pokémon en racontant à nouveau l'un des moments les plus mythiques de la série : la rencontre entre Sacha et Pikachu et leurs toutes premières aventures à Kanto. Comment les aventures de Sacha classiques vont-elles se mêler aux Pokémon des dernières générations comme Marshadow ? Réponse dans les cinémas japonais à l'été 2017.
Mis à jour le 10/04/2017 à 17:02
Voir l'historique