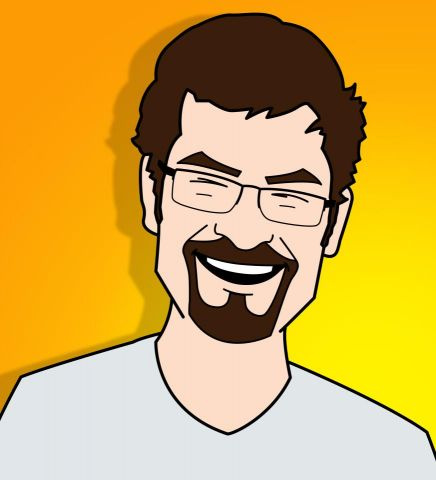 Jihem -
Journaliste jeuxvideo.com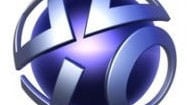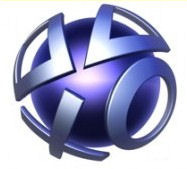 A partir d'aujourd'hui, les membres du PlayStation Plus peuvent télécharger plusieurs titres sans dépenser un rond. Parmi eux, le déjanté Stick It to The Man! vient d'arriver sur PS4 alors que du côté PS3, c'est Puppeteer qui est offert aux membres PS+.
En dehors des offres gratuites, il faut aussi mettre en lumière la sortie de Child of Light, le jeu de rôle poétique d'Ubisoft Montréal. Nous consacrions au titre une heure de jeu en live que vous pouvez désormais visionner en vidéo.
Enfin, comme promis, deux épisodes de Silent Hill apparaissent aujourd'hui sur le PlayStation Store. Il s'agit de deux volets déjà sortis il y a quelques années sur d'autres supports Sony que l'on peut désormais récupérer sur Vita.
PlayStation Plus
PlayStation 4
PlayStation 4 Apps
PlayStation 3
PS3 démos
PlayStation Vita
Démo PS Vita
PSP
PlayStation Mobile
DLC PS4
DLC PS3
• Arktech Revolution (7,49 €)
LittleBigPlanet (cross buy)
• Oddworld: Abe Costume (1,99 €)
• Cinco de Mayo Mariachi Costume (gratuit, disponible pendant une semaine uniquement)
• Archer's Apple (0,99 €)
• Big Bell (gratuit)
• Bunny Hair Band (0,99 €)
• Dead Or Alive 5 Ultimate Set (gratuit)
• Ephemeral Swimsuit (0,99 €)
• Floppy Cat (0,99 €)
• Flower Of A Beauty (gratuit)
• Giant King Mask (0,99 €)
• Gorgeous Headwear Set (gratuit)
• Grandia Set (gratuit)
• Gravity Rush Set (gratuit)
• Gunslinger (0,99 €)
• Majestic Horns (0,99 €)
• Mokkurkalfe Doll (gratuit)
• Ninja (0,99 €)
• Norn's Ribbon (gratuit)
• Special Quest 1 (gratuit)
• Taekwon Kid (0,99 €)
• Tales Of Symphonia Set (gratuit)
• Ragnarok Odyssey Collection (gratuit)
• Ragnarok Online BGM Arrange Collection (gratuit)
• Gagap Tentacle (gratuit)
• Homesick Sakura (gratuit)
• Royal Ball Outfit Set (gratuit)
• Soul Sacrifice Set (gratuit)
• Alter Bridge – Blackbird (2,99 €)
• Alter Bridge – Isolation (2,99 €)
• Alter Bridge – Rise Today (2,99 €)
• Alter Bridge – Ties That Bind (2,99 €)
• Alter Bridge Song Pack (7,99 €)
Zen Pinball 2 (cross buy PS3 / PS Vita)
• Star Wars Pinball: Heroes Within (9,99 €)
DLC PS Vita
• Asagi (Makai Wars) – Character Art (gratuit)
• Etna (Disgaea Series) – Character Art (gratuit)
• Flonne (Disgaea Series) – Character Art (gratuit)
• Prinny (Disgaea Series) – Character Art (gratuit)
• Sicily (Disgaea Series) – Character Art (gratuit)
• NIS Character Art Pack (gratuit)
LittleBigPlanet (cross buy)
• Oddworld : Abe Costume (1,99 €)
• Cinco de Mayo Mariachi Costume (gratuit, disponible pendant une semaine uniquement)
• Archer's Apple (0,99 €)
• Big Bell (gratuit)
• Bunny Hair Band (0,99 €)
• Dead Or Alive 5 Ultimate Set (gratuit)
• Ephemeral Swimsuit (0,99 €)
• Floppy Cat (0,99 €)
• Flower Of A Beauty (gratuit)
• Giant King Mask (0,99 €)
• Gorgeous Headwear Set (gratuit)
• Grandia Set (gratuit)
• Gravity Rush Set (gratuit)
• Gunslinger (0,99 €)
• Majestic Horns (0,99 €)
• Mokkurkalfe Doll (gratuit)
• Ninja (0,99 €)
• Norn's Ribbon (gratuit)
• Special Quest 1 (gratuit)
• Taekwon Kid (0,99 €)
• Tales of Symphonia Set (gratuit)
• Ragnarok Odyssey Collection (gratuit)
• Ragnarok Online BGM Arrange Collection (gratuit)
• Gagap Tentacle (gratuit)
• Homesick Sakura (gratuit)
• Royal Ball Outfit Set (gratuit)
• Soul Sacrifice Set (gratuit)
Zen Pinball 2 (cross buy PS3 / PS Vita)
• Star Wars Pinball : Heroes Within (9,99 €)
Bonnes Affaires de la Semaine
Persona 4 : The Golden / PS Vita – Passe de 39,99 € à 19,99 €
• 10% de réduction supplémentaire aux abonnés PS Plus
Luftrausers / cross buy PS3 / Vita – Passe de 8,99 € à 5,19 €
• 10% de réduction supplémentaire aux abonnés PS Plus
Baisses de prix
Ben 10 Omniverse 2 / PS3 – Maintenant à 9,99 €
Catherine – Maintenant à 19,99 €
Dishonored – Maintenant à 24,99 €
Metal Gear Rising : Revengeance – Mintenant à 24,99 €
• Custom Body Commando Armour – Maintenant à 1,49 €
• Custom Body Cyborg Ninja – Maintenant à 2,49 €
• Custom Body Inferno Armour – Maintenant à 1,49 €
• Custom Body White Armour – Maintenant à 1,49 €
Saints Row 4 – Maintenant à 29,99 €
• Full Vehicle Unlock! – Maintenant à 0,99 €
• Master Unlock! – Maintenant à 1,99 €
• Survival at the Rock Pack – Maintenant à 1,99 €
• Track and Mode unlock! – Maintenant à 0,99 €
Tales of Xillia – Maintenant à 34,99 €
• Discovery Edition – Maintenant à 44,99 €
• Multiplayer Map Pack – Maintenant à 0,99 €
Star Wars deals – "May the 4th"
LEGO Star Wars 3 : The Clone Wars – Passe de 9,99 € à 4,99 €
Star Wars Battlefront : Elite Squadron – Passe de 9,99 € à 4,99 €
Star Wars Battlefront 2 – Passe de 9,99 € à 4,99 €
Star Wars The Clone Wars : Les Héros de la République – Passe de 9,99 € à 4,99 €
Star Wars Battlefront : Renegade Squadron – Passe de 9,99 € à 4,99 €
Star Wars : Le Pouvoir de la Force – Passe de 9,99 € à 4,99 €
Star Wars Pinball / Vita – Passe de 9,99 € à 4,99 €
Star Wars Pinball : Balance of the Force / Vita – Passe de 9,99 € à 4,99 €
PS3
Star Wars : Le Pouvoir de la Force – Hoth – Passe de 9,99 € à 4,99 €
Star Wars : Le Pouvoir de la Force : Le Temple Jedi – Passe de 9,99 € à 4,99 €
Star Wars : Le Pouvoir de la Force : Tatooine – Passe de 9,99 € à 4,99 €
Star Wars : Le Pouvoir de la Force – Character Pack #1 – Passe de 4,99 € à 2,49 €
Star Wars : Le Pouvoir de la Force – Character Pack #2 – Passe de 4,99 € à 2,49 €
Star Wars : Le Pouvoir de la Force 2 – Passe de 14,99 € à 7,99 €
Star Wars : Le Pouvoir de la Force 2 – Costume Pack – Passe de 0,99 € à 0,49 €
Star Wars : Le Pouvoir de la Force 2 : Endor – Passe de 0,99 € à 0,49 €
Star Wars Pinball – Passe de 9,99 € à 4,99 €
Star Wars Pinball : Balance of the Force / PS3 – Passe de 9,99 € à 4,99 €
PS4
Les téléchargements de la semaine dernière